SEMINAR NASIONAL BIOTECHNOLOGY V dengan tema "Bioteknologi di Era Industri 4.0" dilaksanakan pada : Hari : Sabtu Tanggal : 27 Oktober 2018 Tempat : Auditorium Sekolah Pascasarjana, Universitas Gadjah Mada ...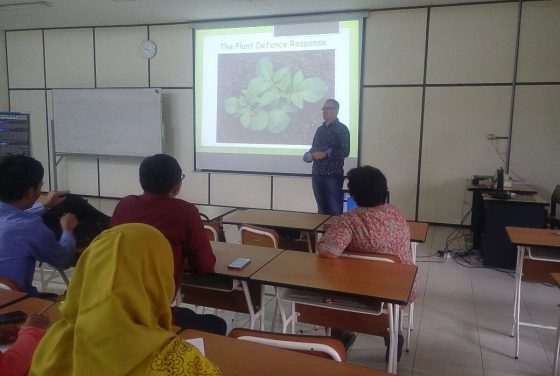 Pusat Studi Bioteknologi bersama dengan World Class Professor (WCP) Program telah mengundang Prof. Luis A. Mur dari Aberystwyth University, UK. Pakar dibidang Mikrobiologi dan Biologi Molekuler ini menjadi narasumber dalam ...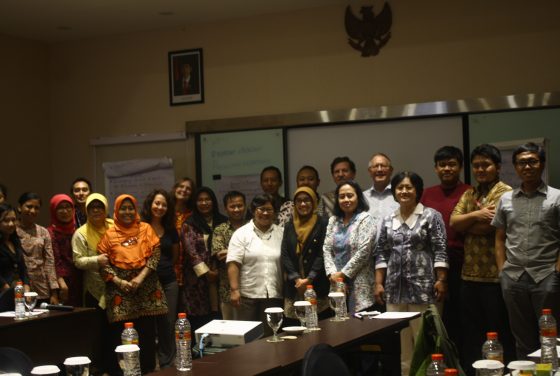 Sebagai peneliti penting kiranya untuk melakukan kerjasama riset baik dari dalam negeri maupun luar negeri. Berdasarkan hal tersebut, Pusat Studi Bioteknologi mengadakan workshop penulisan proposal untuk pendanaan internasional dengan tajuk ...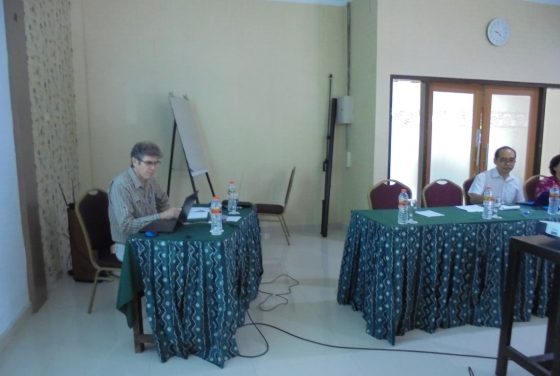 Prof. John Thomas dari The University of Queensland Australia, memberikan workshop mengenai penulisan manuskrip untuk publikasi dalam jurnal bereputasi pada Kamis (12/10). Kegiatan tersebut berlangsung di UC hotel dan resto ...
27 Oct
Industri 4.0 telah menjadi kata kunci di antara negara-negara anggota ASEAN yang dipercaya sebagai cara yang tepat menuju kemakmuran ekonomi dengan berfokus pada stabilitas, kemakmuran, dan keberlanjutan untuk memenuhi tuntutan ...
01 Oct
The Research Center for Biotechnology at the UGM, Indonesia and the Plant Physiology Group of the Institute of Biology/Plant Physiology at the Humboldt-University Berlin, Germany launch a practical course for ...
07 Oct
Biotechnology is now considered as a promising tool for achieving sustainable developmental goals in the world. Achieving zero hunger, good public health services, affordable and clean energy, and sustainable environmental systems were become the most notable goals should consider.